Contact, Me & Legal Notice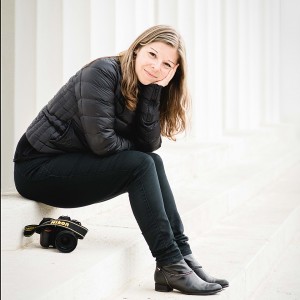 ABOUT ME
Am I a professional photographer? Yes, sometimes – I try to be. I do spend a lot of time with photography, but in my first professional life, I am a researcher in Sociology at the University of Vienna. I was born in Germany, lived in the US and a bit in Norway, before I moved to Vienna in 2003.
My enthusiasm for photography was first a hidden, private thing, and then became bigger when I joined the first photo workshops and trips with Rainer Martini. Most of the "important things" I have learned from him. Since 2011, I have joined his trips to Venice, Istanbul, Tuscany, Marrakesh, Sicily, Paris, Prague, and Scotland.
In the meantime, I had also photographed several weddings for friends and family. A bit reluctant at first (can I do this?) I realized that this is a very challenging, yet fulfilling 'job'. Wedding pictures are those that have the potential to make people happy – or cry even J. So, I decided this to be my goal: to become a registered wedding photographer! I was especially inspired by the photography of Steffen Boettcher aka Stilpirat and took part in his famous wedding photography-workshop. To learn more on people photography, I took part in workshops by Michael Schnabl, Mathias Kniepeiss, Andreas Buebl and most recently Christian Anderl (September 2015).
Since 2013, I am registered as a freelance press photographer and photo designer, and since August 2014 also as professional photographer ("Berufsfotograf"). This allows me to offer jobs B2B and also to private persons. Please contact me should you be interested in any of the travel pictures shown here, portrait shootings, or event photography. For my work as a wedding photographer, please visit my site christine-geserick-hochzeitsfotografie.com. You can also visit me on Facebook and 500px.
CONTACT
Dr. Christine Geserick
Gentzgasse 150/2/18
1180 Wien, Austria
E-Mail: geserick(at)colorside.com
Phone: +43(0)1 9440 073
E-Fax: +43 (0)1 4277 8 489 05
LEGAL NOTICE (IMPRESSUM)
I am a freelance press photographer and photo designer. In 2013, my business has been registered in Austria; Gewerbe/Business: "Pressefotografie und Fotodesign", since 2014, I am registered as "Berufsfotograf". This information is provided to meet the legal requirements in Austria (§ 63 GewO and Offenlegungspflicht gem § 25 Abs 5 MedienG für "kleine Webseiten"). Also, please note that this page is using "google analytics" to count visitors.